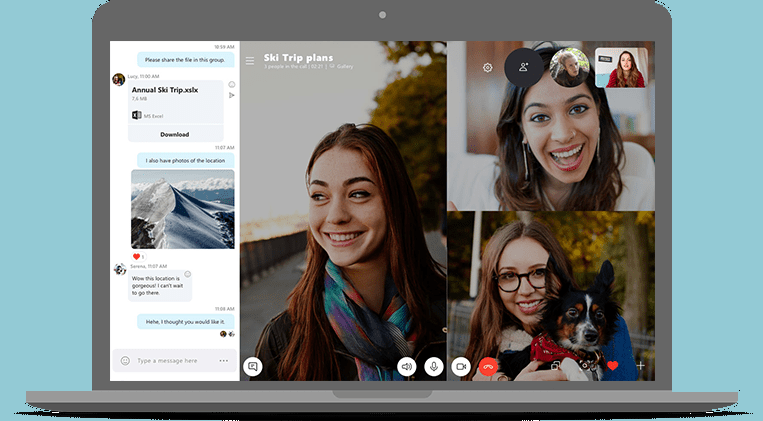 As the Coronavirus continues to wreck havoc the entire human population around the world, different countries ordered a lockdown to their territory which means only 'essential businesses' are on operation.
This move prompted most people to stay from their homes and work remotely, which is why work-from-home set ups are in demand along with software to aid the need of communication. Zoom is undoubtedly the leading application for video meetings and calls.
However, Zoom have some issues with their security and privacy which means an opportunity for other companies to fill in those gaps to their advantage.
That is where Skype came into the picture as they recently launched the 'Meet Now' feature on their app. Just like Zoom, you can generate a link to let other users enter the conference room you created. The link though doesn't expire which means you can reuse it every time you want.
Unlike Zoom, Skype Meet Now offers an unlimited meetings compare to Zoom's 40-minute limit. Additionally, a blur background feature is very useful for users who can't find a decent background during a conference call.
Skype also made sure to let this feature free to everyone because a Skype account is not necessary to join the conference call which means you only need the generated link, plus it could work on multiple devices ranging from PCs, laptops, tablets and even smartphones.